We are honored to receive six medals in our first two wine competitions – 2020 Sunset International Wine Competition and the 2020 San Francisco International Wine Competition. This recognition validates our quest to create a new path in Oregon's viticulture and winemaking history. Deschutes County is home to several established vineyards, and more are being planted every year. We believe the volcanic soil, desert climate and high altitude enhance the flavors of the hybrid grapes grown here.
Delight Your Senses
We proudly grow our grapes and handcraft our wines in Bend, Oregon. We invite you to taste our wines where you will discover a fruit forward aroma and rich finish to delight your senses
SHOP WINES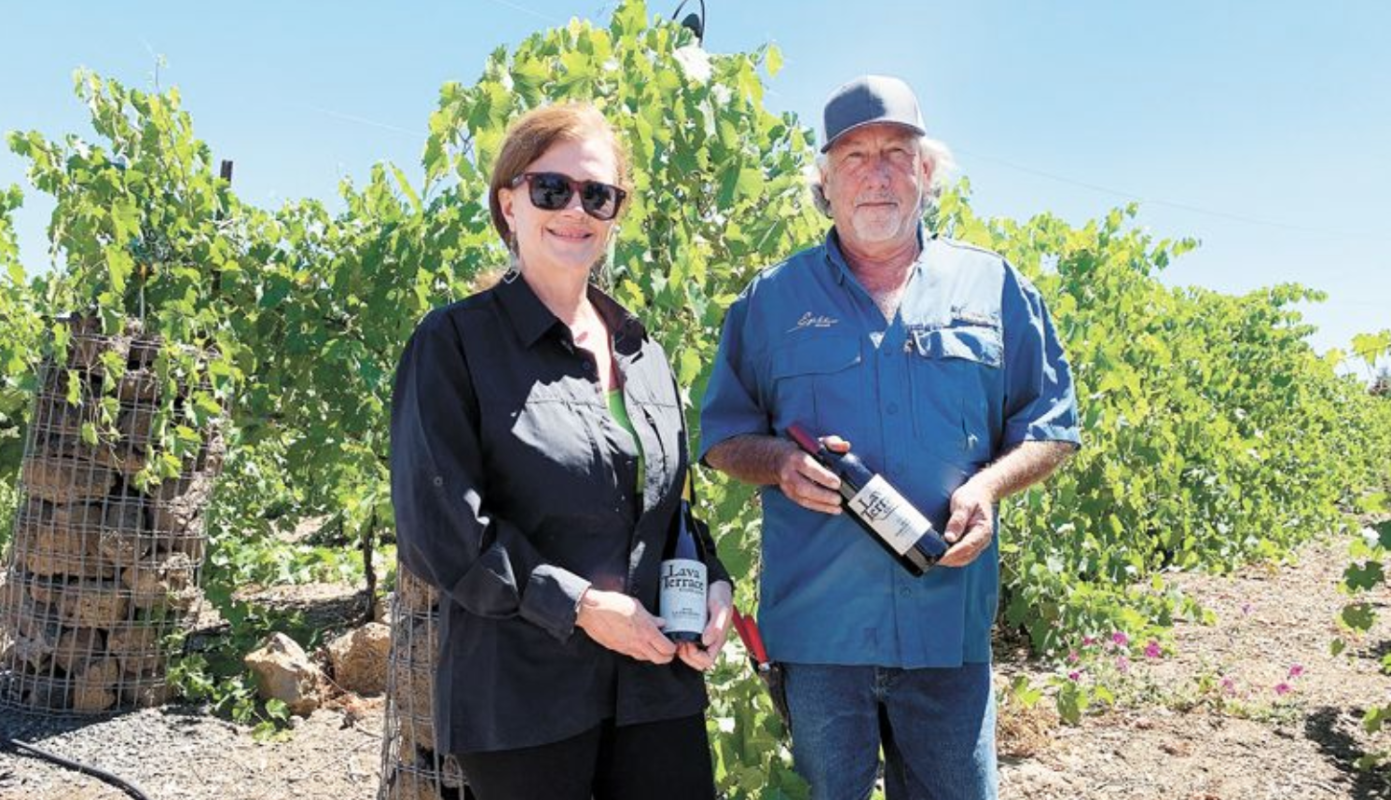 Bend Oregon's first Vineyard and Winery – established 2012.
Lava Terrace Cellars invites you to explore our award-winning wines grown on Central Oregon's volcanic soil. We grow the Native American European varietals of Marechal Foch, La Crescent, Marquette and Brianna, all thriving in Central Oregon's desert climate and high elevation, at 3,440′.
Read More ABout Our Story
Sign up for our newsletter and keep up to date on news, tastings, events, and more!
Join us on our journey and discover Lava Terrace Cellars' wines by signing up for our monthly newsletter to be invited to exclusive upcoming wine tastings and vineyard events.
Cheers! We look forward to celebrating with you the intrinsic beauty of our wines made in Bend, Oregon.
Check Out Our Events too!